Solo exhibition
Under Contruction Gallery
2017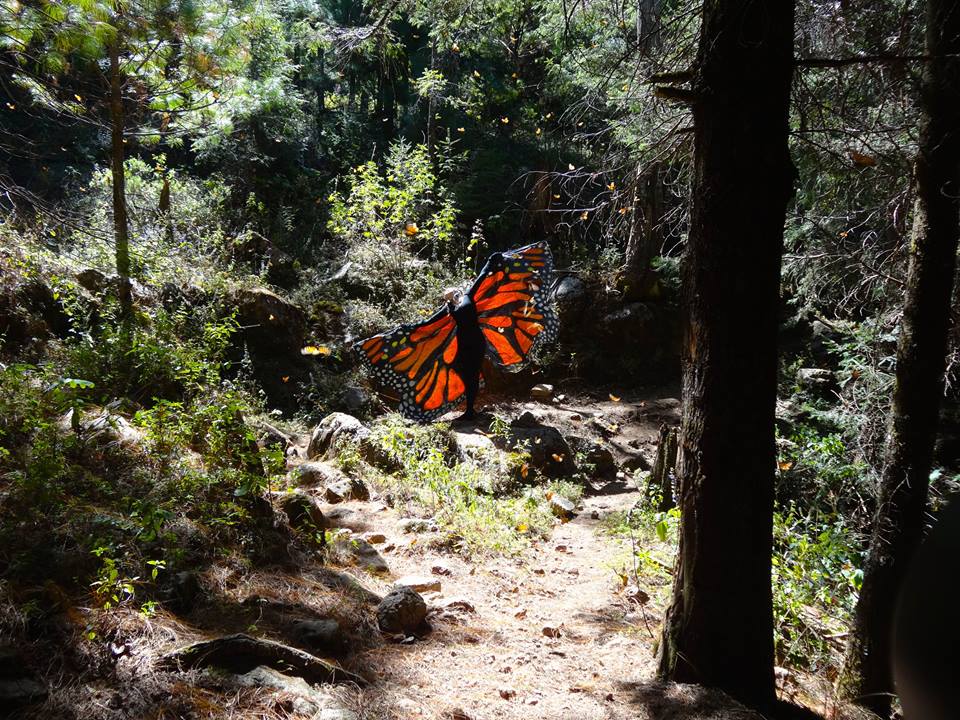 Every year, at the same time, there is a strange phenomenon that occurs between North America and Mexico. By the millions, monarch butterflies – in the color orange, streaked with black – fly 4,000 kms to a region of Mexico, in a precise place that never changes. Fascinated by this phenomenon and driven by the desire to confront her practice with this mystery of nature through a sensitive experience, Rachel Marks left for Mexico to immerse herself in the heart of this migration. For her first solo exhibition under construction gallery, she presents a set of pieces related to this project and reinvents a pathway of different stages of this journey, which is  an intense journey in the physical space as well as an inner journey.
Marie Gayet
METAMORPHOSIS
musée de la chasse et de la nature
la nuit des musées, Paris
​2017
This performance explores the border-crossing migratory monarch butterfly in it's transformation and metamorphosis. Each stage of the life cycle is present within the performance, patterns and dance structures take us on a journey with the caterpillar that spins her cocoon with ribbon while dancing. When the point-shoed caterpillar is enclosed within her cocoon, she changes, metamorphosing into a winged creature. She escapes the cocoon, her movements have become organic and natural mimicking the body language of the monarch in her dance. 
​