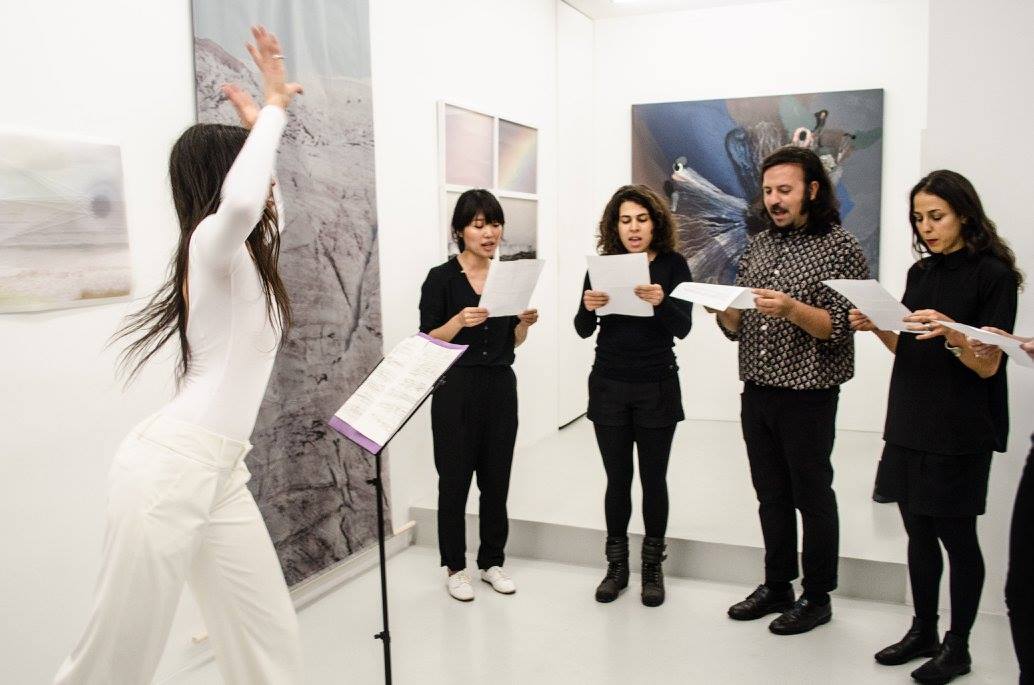 Solar system Portrait 
 The wikipedia definitions of each of the 13 planets in the order of their distance from the sun have been printed one by one onto the paper. As the prints grew, the sheet turned into an atmospheric universe with the ink residue that was left after each passage. This relation to the time due to the passages of the sheet in the printer, to the durations of the impressions themselves, to the cosmic time in which the sounds traversed incredible distances seemed to have materialized in the very fabric of the paper.
Solar system symphony 
Performance during Festival Passage Pas Sage
under construction gallery, Paris
2016
with participation of Esjieun Kim, Ebonee Joy Huston, Gianluca Fratantonio, Lucianne Mellior, Anne-Sophie Day and Maria Kefalaki
From her work Solar System Portrait, the artist creates a polyphonic lecture of the solar system. She associates each planet with a different language to orchestrate an ensemble of sounds like a cosmic symphonie.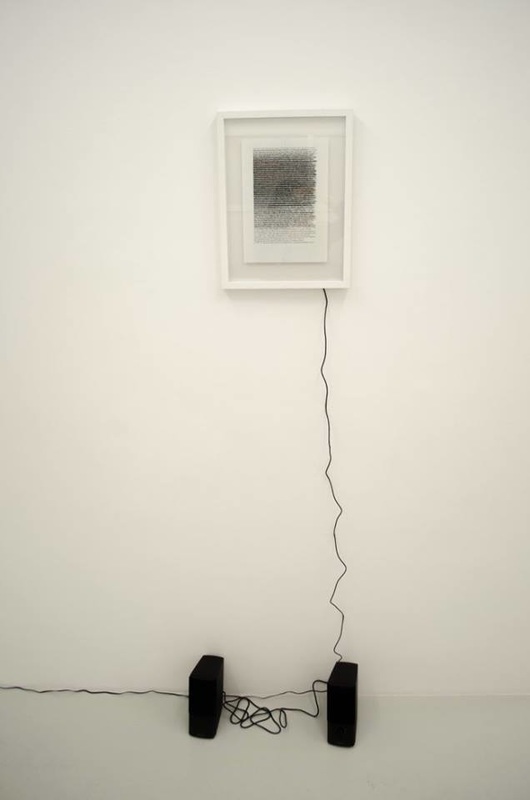 solar system portrait
 paper, ink
2015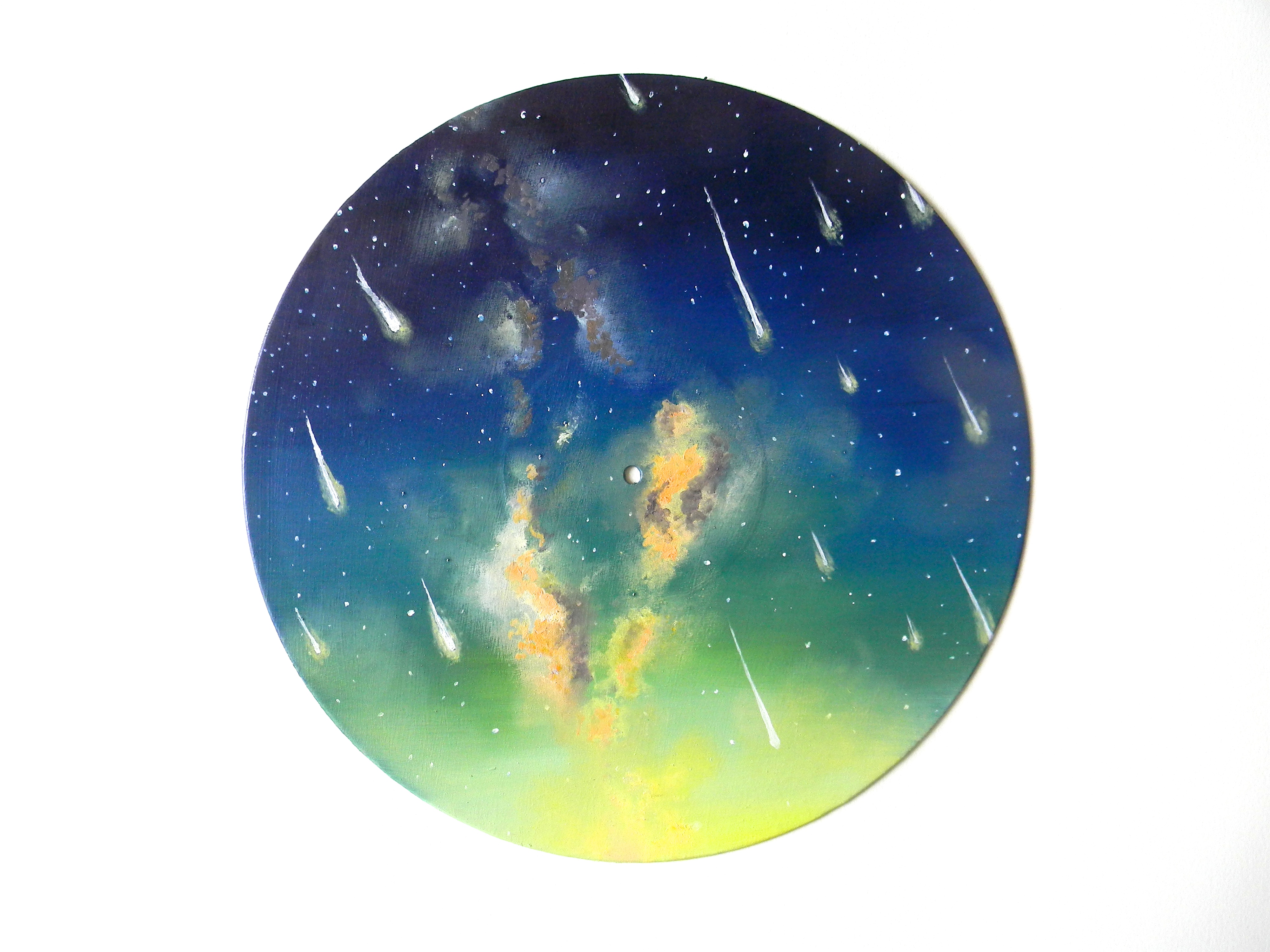 December 22, 1986, Orsid Meteor Shower
oil paint on record
2015
On December 22 1986 there were three phenomenal events that happened in space. The artist, curious about her origin and connection with nature and it's natural forces painted these three events that fell on her birth day onto found records. The vinyls become self-portrait, an investigation into the artist's entry and connection to the universe. The records, that contain concealed sound are visual yet silent, just like within space.