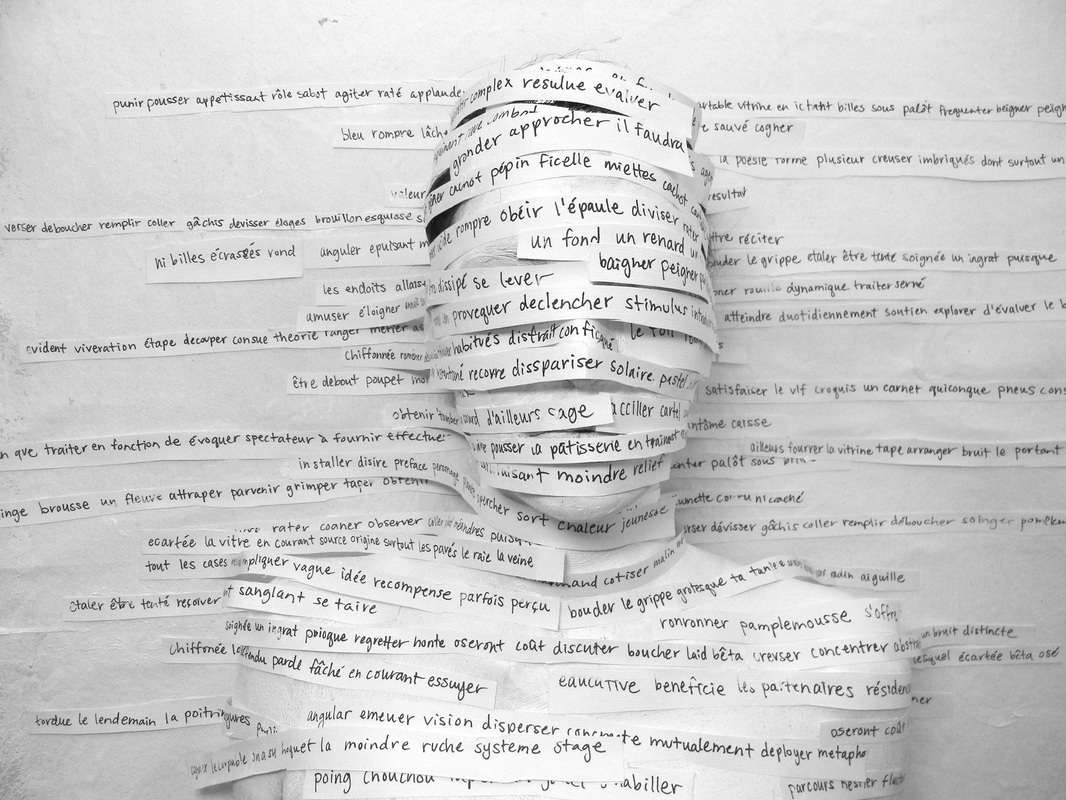 paper, pen, photography 
​2013
French Identity emerged from my experience learning French, and the exploration into a world of unfamiliar sounds and meanings. The work emphasizes the repetition of imprinting a new language, documenting the journey of taking on a new identity and my integration into the language.   
Unknown words
book, thread.
FRENCH IDENTITY
performance for Jeudi Arty at under construction gallery, Paris
2015
From a French encyclopaedia the artist tries to represent the obsession to learn new information while in a foreign country. The pages are glued to the floor and wall to represent the new environnement filled with new concepts, words, ideas and culture. Situated in the environment, she slowly glues the pages onto her body materialising her quest to appropriate a new identity.