Shinrin-Yoku
Installation. recycled books, leaves.
Kobe Art Project
Kobe, Japan.
August 11- October 31 2023
Rachel is currently in Kobe, Japan where she debuted her installation Shinrin-Yoku on August 11. The installation is on view until the end of October, 2023.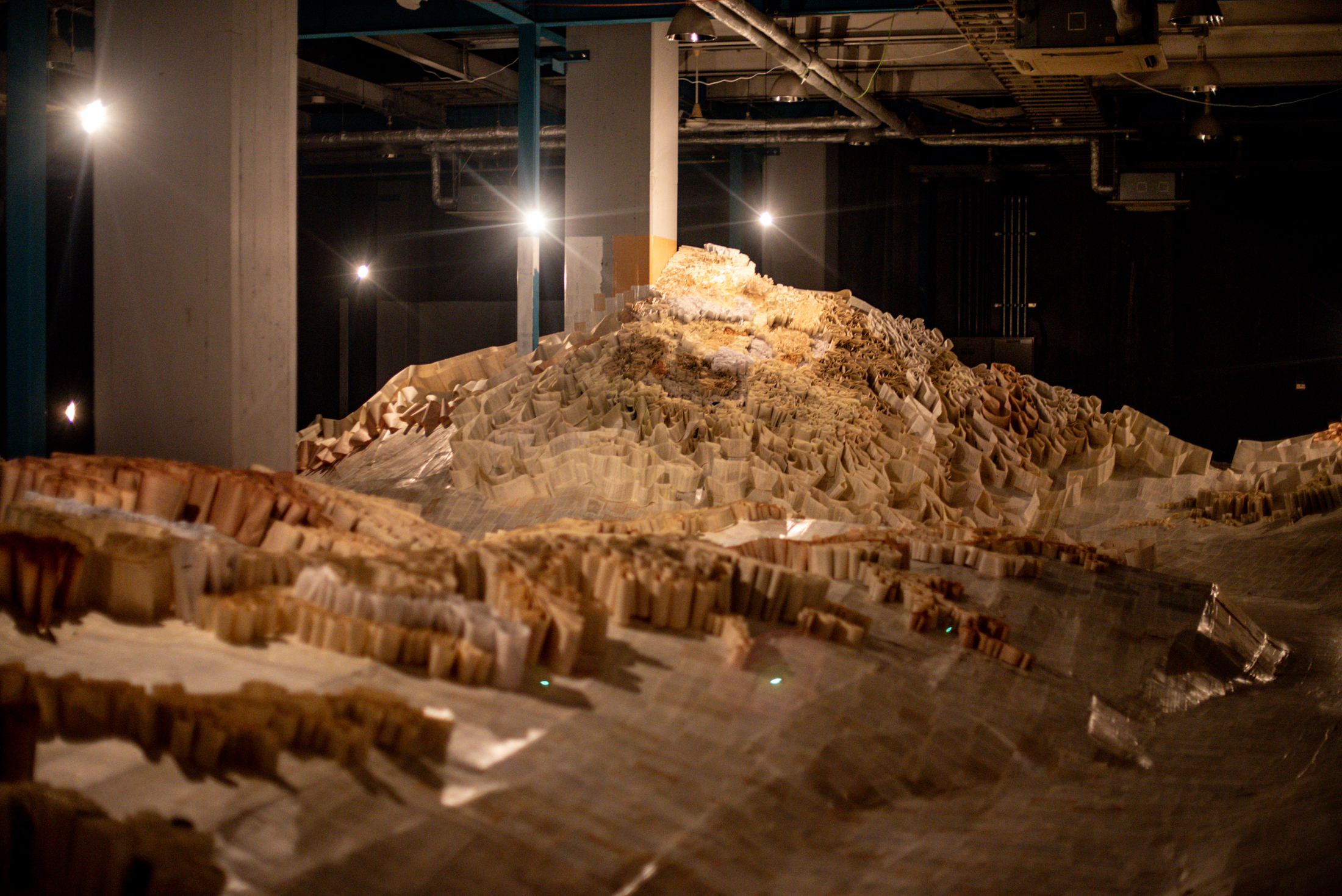 Fish beans: Takao Shiraishi
Organisation: Tetsu 
SYMFOLIA
ARTIST RESIDENCY PHILHARMONIE DE PARIS / INSPIRED BY KM
Rachel is currently on residency at the Philharmonie de Paris with the support of Kylian Mbappé's association Inspired by KM where she is creating her most ambitious project yet. Her in-progress installation SYMFOLIA will debut for the 2024 Paris Olympic Games on May 29, 2024. Rachel is doing weekly workshops with the public to discover her process and participate in the work.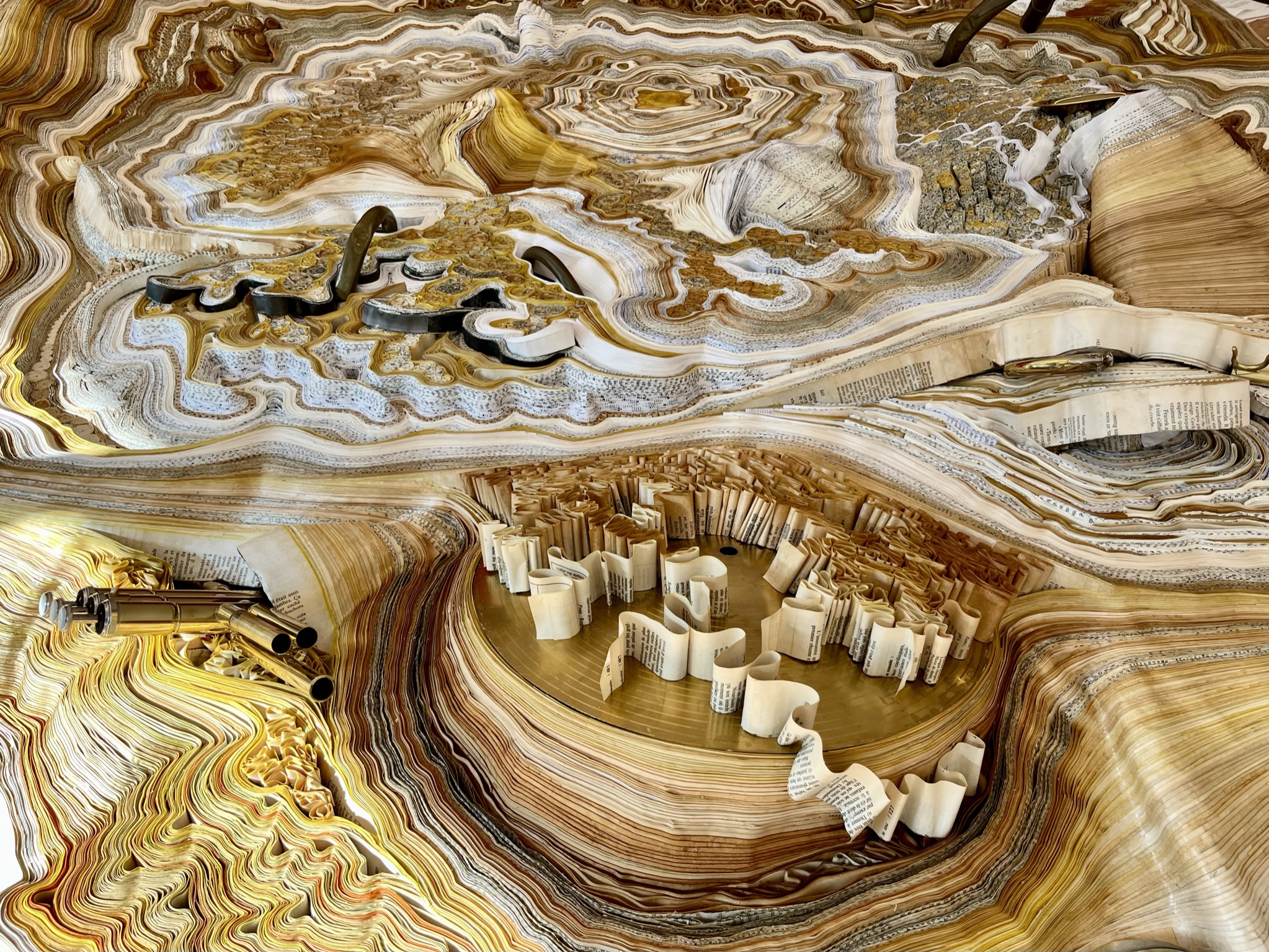 Show Boat
recycled books and music scores.
The Museum of Broadway
New York City, NY USA.
Opened October 6 2022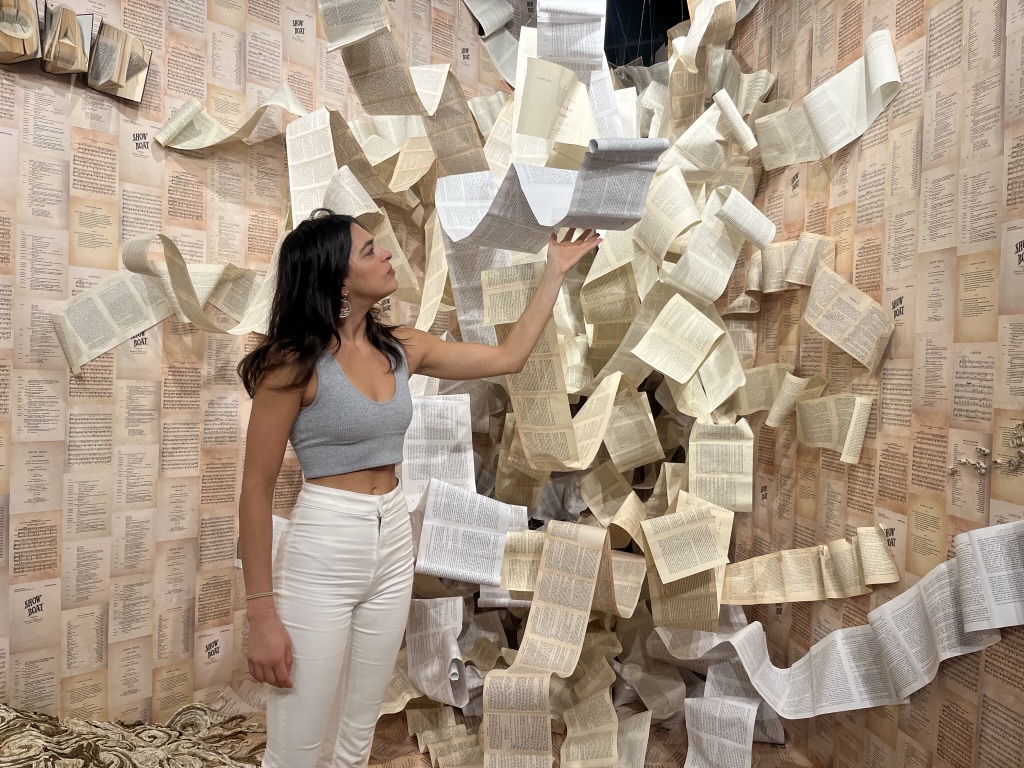 TED TALK: ART AS A JOURNEY TO CONNECT
Rachel recently gave her first TED talk in October 2022 entitled Art As a Journey to Connect, speaking about her artistic process involving different communities around the world to evoke our connection with nature.