Spring Break Art Fair
New York, 2018
curator Ché Morales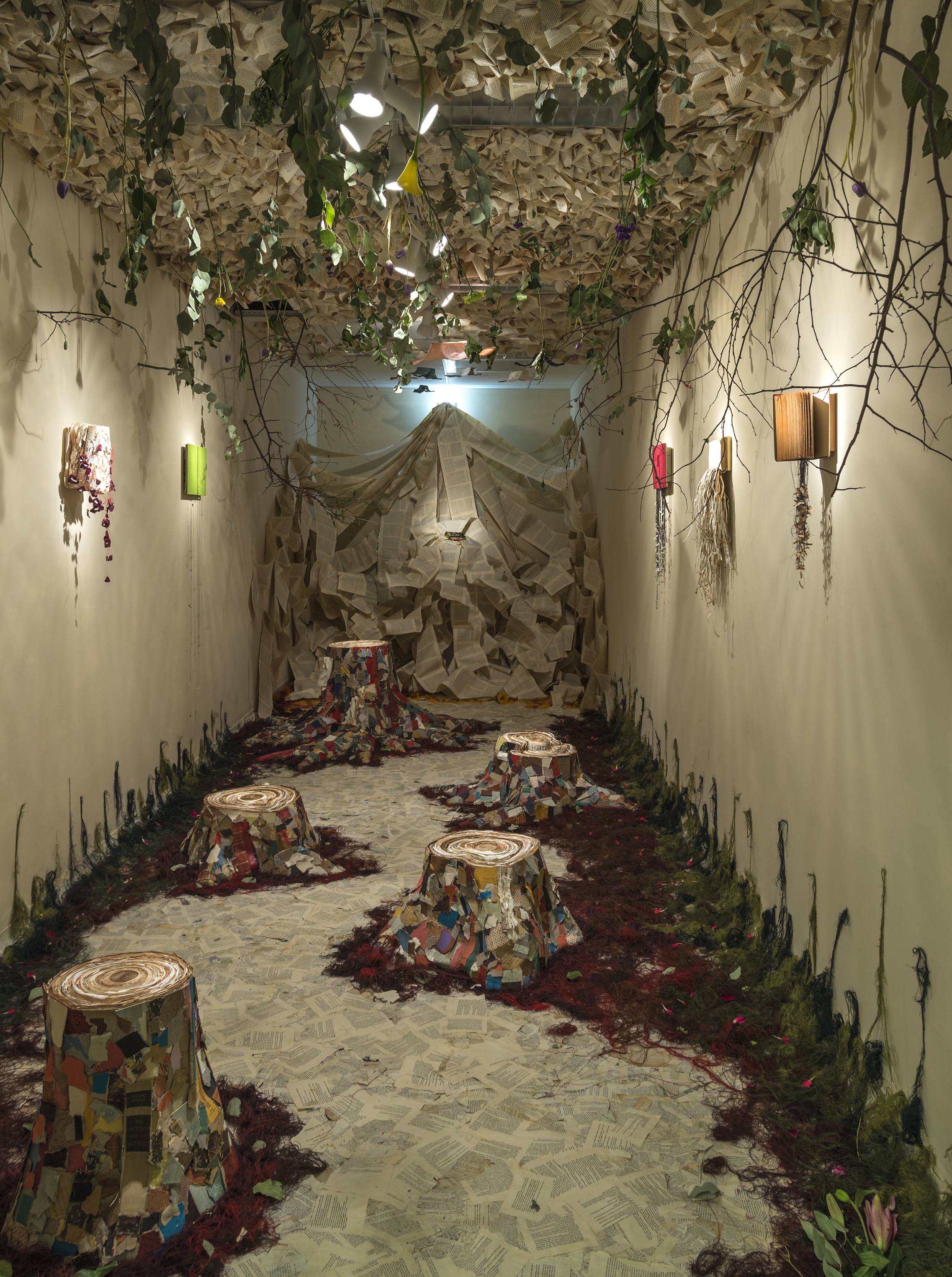 This fully immersive installation and the works within in it will address the importance of knowledge, language, nature, and the communication between them all.
With a body of work that tends to look at the relationship between nature and language by investigating identity through integration, Rachel this time takes her method a step further by fully integrating the viewer into her artwork with the fully immersive installation titled The Poetry of Earth…. Here she takes them on a journey through a world where the surrounding nature is complied from reclaimed books. These books, which she sees as each having it's own story and interior and physical identity just like a living being are now being returned to their natural state, the trees from which they came. They lay in a forrest built from the pages of books both from her current home in Paris, France as well as her home country of the United States. This blending of information relates to Rachel's own experiences with appropriating multiple cultures and identities. The biggest example of this can be seen in the heart of the installation titled Weight and Sea. Where the weight of all the world's knowledge spills out in front of us, crashing like waves and unveiling all of the biodiversity that lays in the pages flowing out of the open book raised high above the viewer.
With The Poetry of Earth… Rachel has constructed a very personal piece of work that connects her two worlds into one. Being an artist based in France the two languages, cultures and identities meet together to form her intimate world. Each of the books bring with it the memory and experience of how they were acquired, dissected with care and curiosity as if it is a living thing, each bring with it a new and exciting experience. As Rachel puts it, "I think that if I could show the world the inside of my soul it would look like this."
This installation seeks to convey our lost connection with nature by exposing it's story and giving us a chance to experience it's secret language.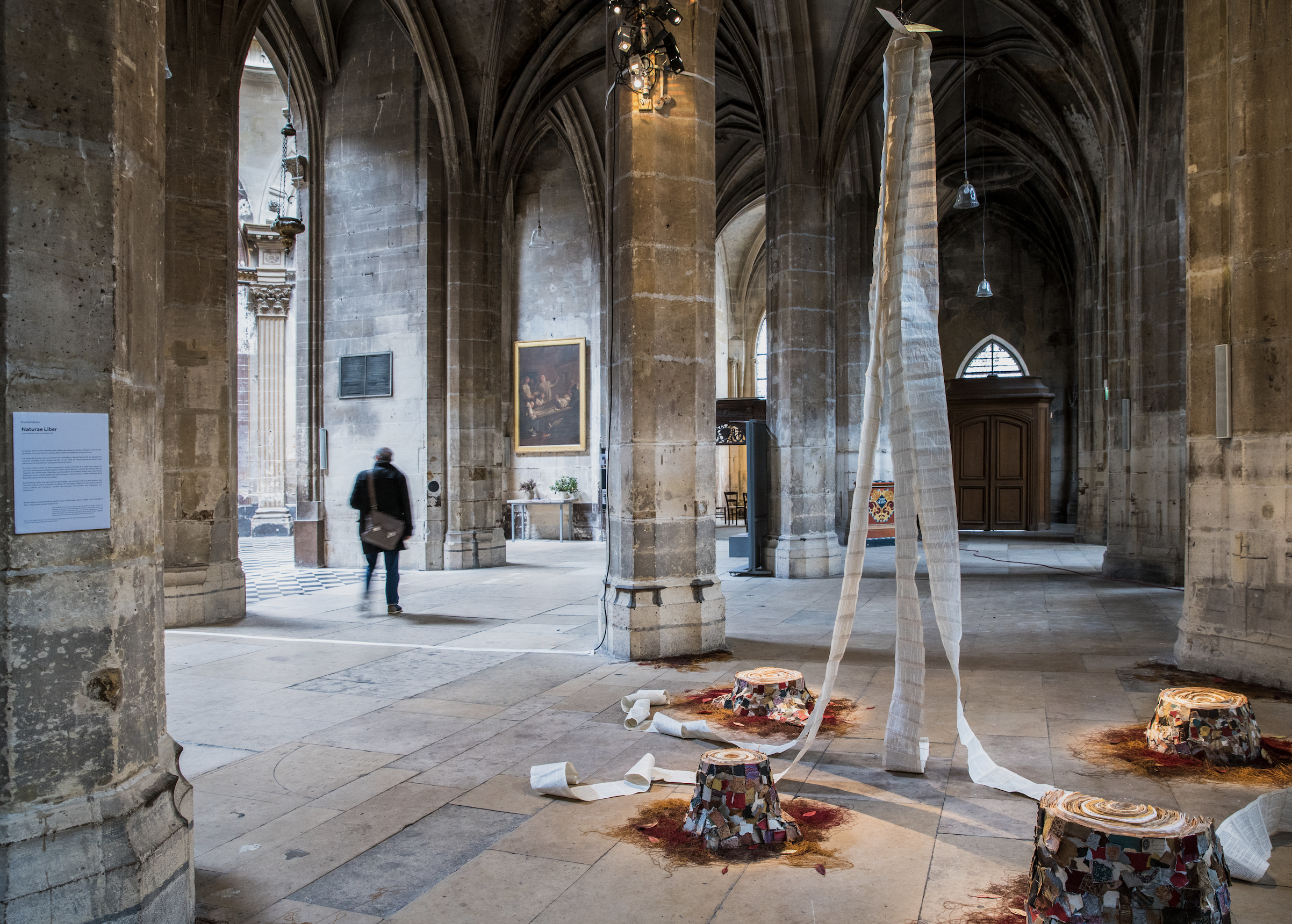 Exhibition Escape
Église Saint Merry
Paris 75004