Children's Museum of the Arts, New York, New York 2019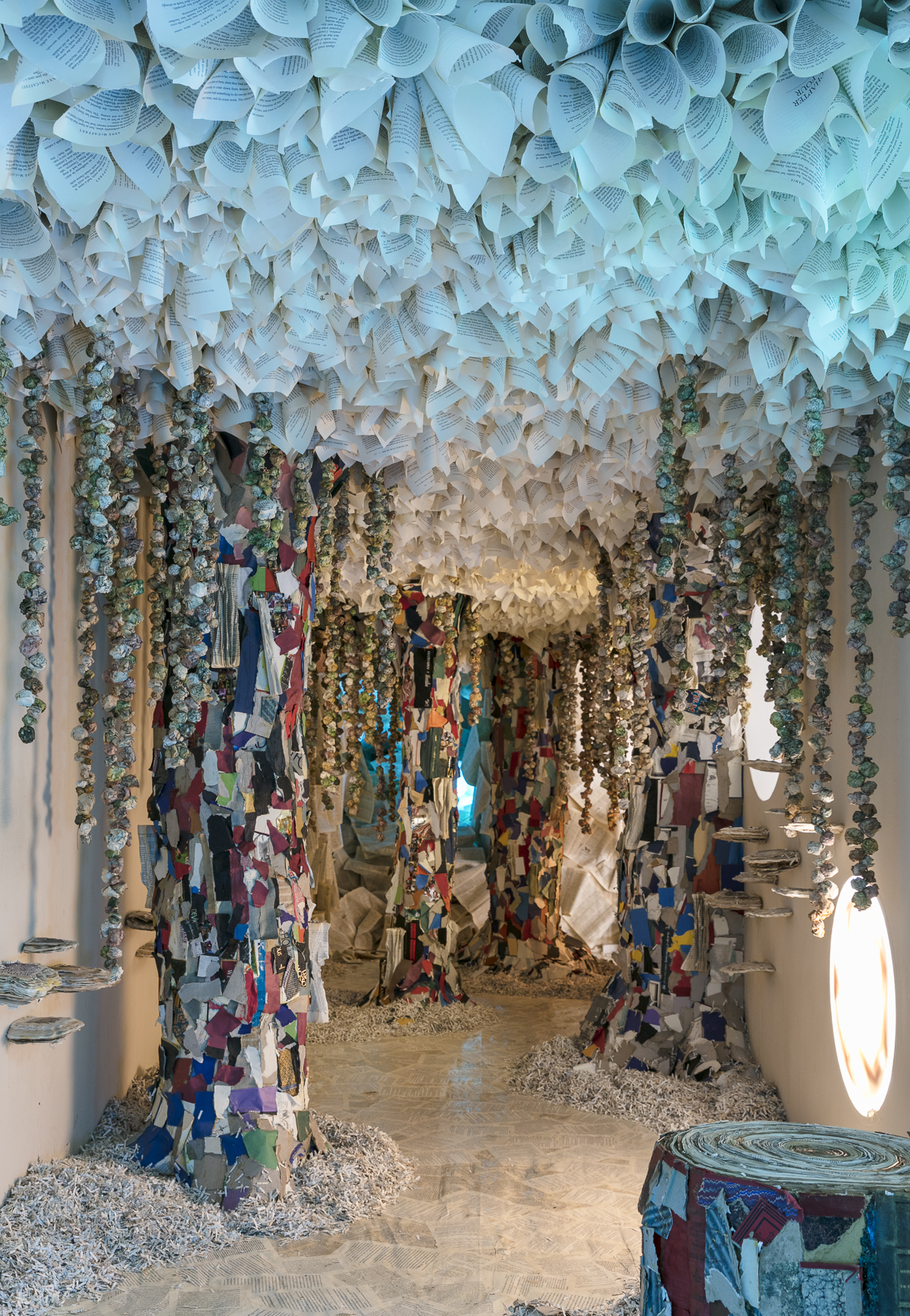 Naturae Liber, latin for free nature or book nature addresses the exchange of knowledge within the forest as well as our relationship with nature. Latin, the root language of the languages present within the reclaimed book pages takes both the content and the book object back to its natural source. The different languages and subjects found on the pages here work together in harmony to sustain this forest community. This fully immersive installation tells the story of how the trees communicate and share together like a living library. The trees reveal their rings made of book pages creating ring chapters that tell the story of the tree's life. 
In this clearing, the open painted books poetically become windows into another world of imagination. Vegetation grows out from within the windows, with butterfly wings that connect the plant species together. The fungi growing from the walls are the information messengers but they can also deplete the trees of its nutrients. The portraits shown on the mushrooms growing from the walls show that we too can choose be positive components for the forest, but we also have the power to take from it like parasites destroying it. A waterfall created from hundreds of attached encyclopedia pages spills out all the knowledge of the world showing the diversity and richness of our planet. The installation evokes an important message that we need to respect and live in harmony with nature's diverse intelligence because just as the books are here, we too are a part of its beautiful cycle.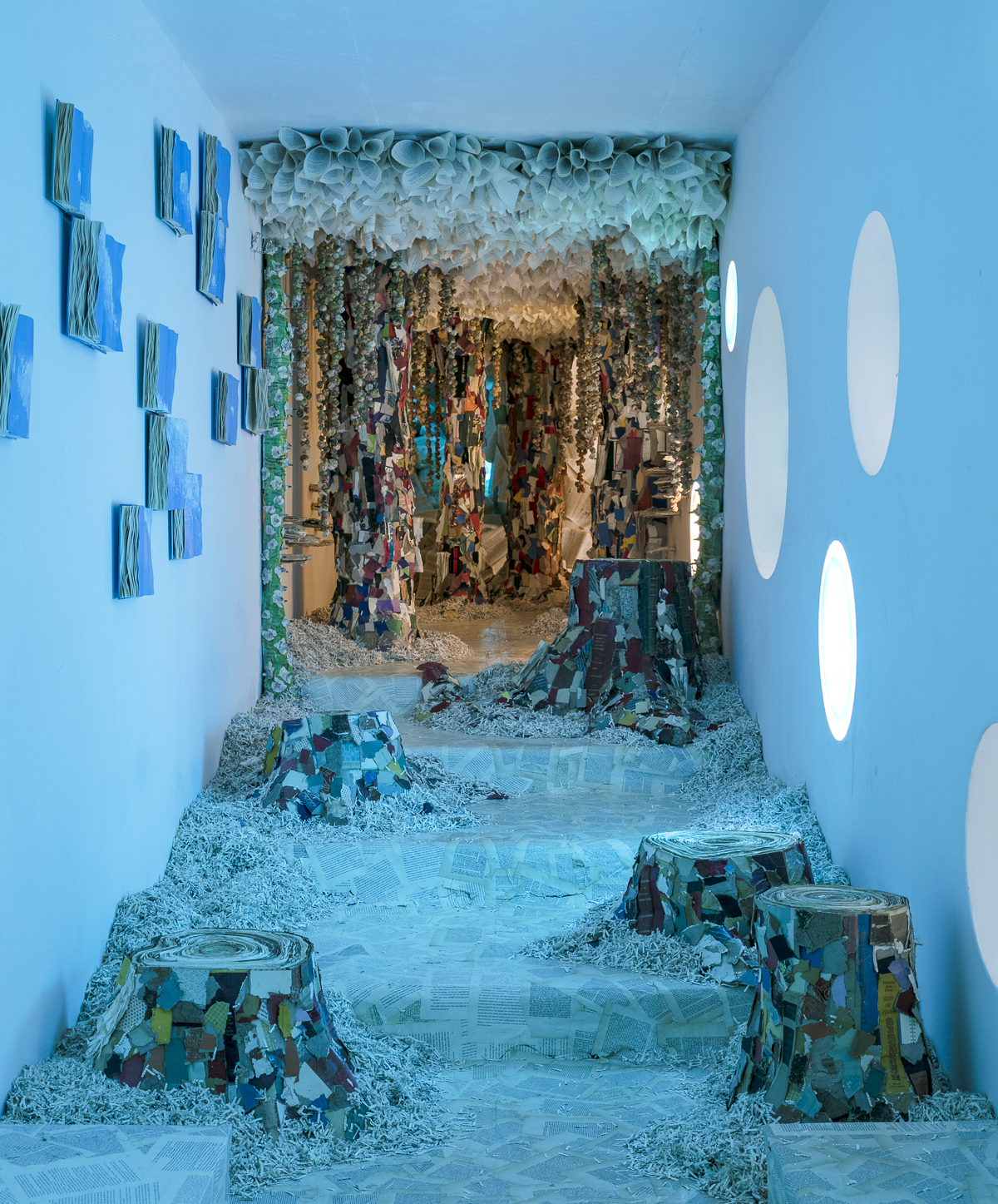 'Young visitors can also wander through Rachel Marks's separate site-specific installation "Naturae Liber," in which book spines form tree trunks, and pages bloom as vegetation. Bibliophiles shouldn't blanch: Many of these books were deteriorating discards that have gotten new happy endings as art.'
– The New York Times